SELF GUIDES FOR NORMANDY
These are available from MY STORE
Human guides are not within the means of everyone. Bus tours or organised walking tours are a hassle and you have to be there on the spot or else. And wandering around without knowing where to go or what you are seeing can waste your precious vacation.
So take advantage of a guide with 25 years experience for a fraction of the cost of having me with you in the flesh.
There are many guide books available with 100s of pages, to make them worth the price. But how to sift through the information to know where to go. These guides give you an organised itinerary that will take a day.
Follow the itinerary of the Band of brothers. From being dropped 8 miles off target, past the famous Brecourt manor. Then along the Purple heart lane and the battle of Carentan. Finally the battle of bloody gulch.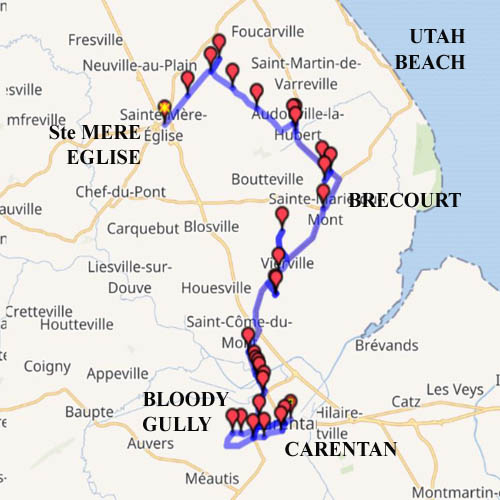 GPS guide British/Canadian beaches
This tour covers the British and Canadian zone of D-day. The only operation that went to plan was the daring attack on Pegasus bridge by the 6th airborne. Hillman is a well renovated german bunker complex behind Sword beach. It held out till the 7th. A german radar station held out till the 11th. Juno beach covers 3 seaside towns from St Aubin to Courseulles. Next to Juno beach is Gold beach where the only Victoria cross was awarded. At the end of Gold beach are the remains of the British mulberry, one of the artificial harbours built by the allies in 10 days.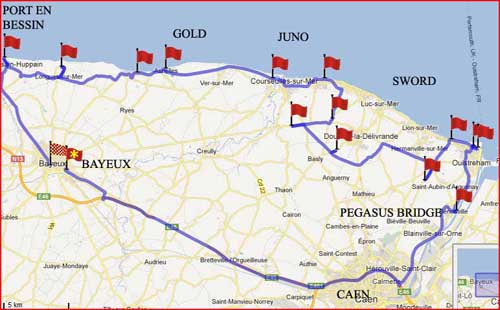 This tour covers the main American sites: Omaha beach, Pointe du Hoc, Utah beach, Ste Mere eglise, and the American cemetery.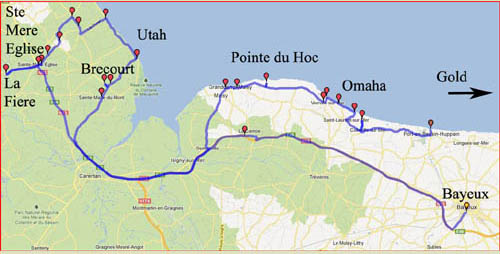 Zoomable D-day and Battle of Normandy map.
This is the map I use to support my Walking d-day videos. It's ONLY for use on a DESK/LAPTOP computer. It works with Inkscape which is a free app. It had over 20 layers showing different details of operations.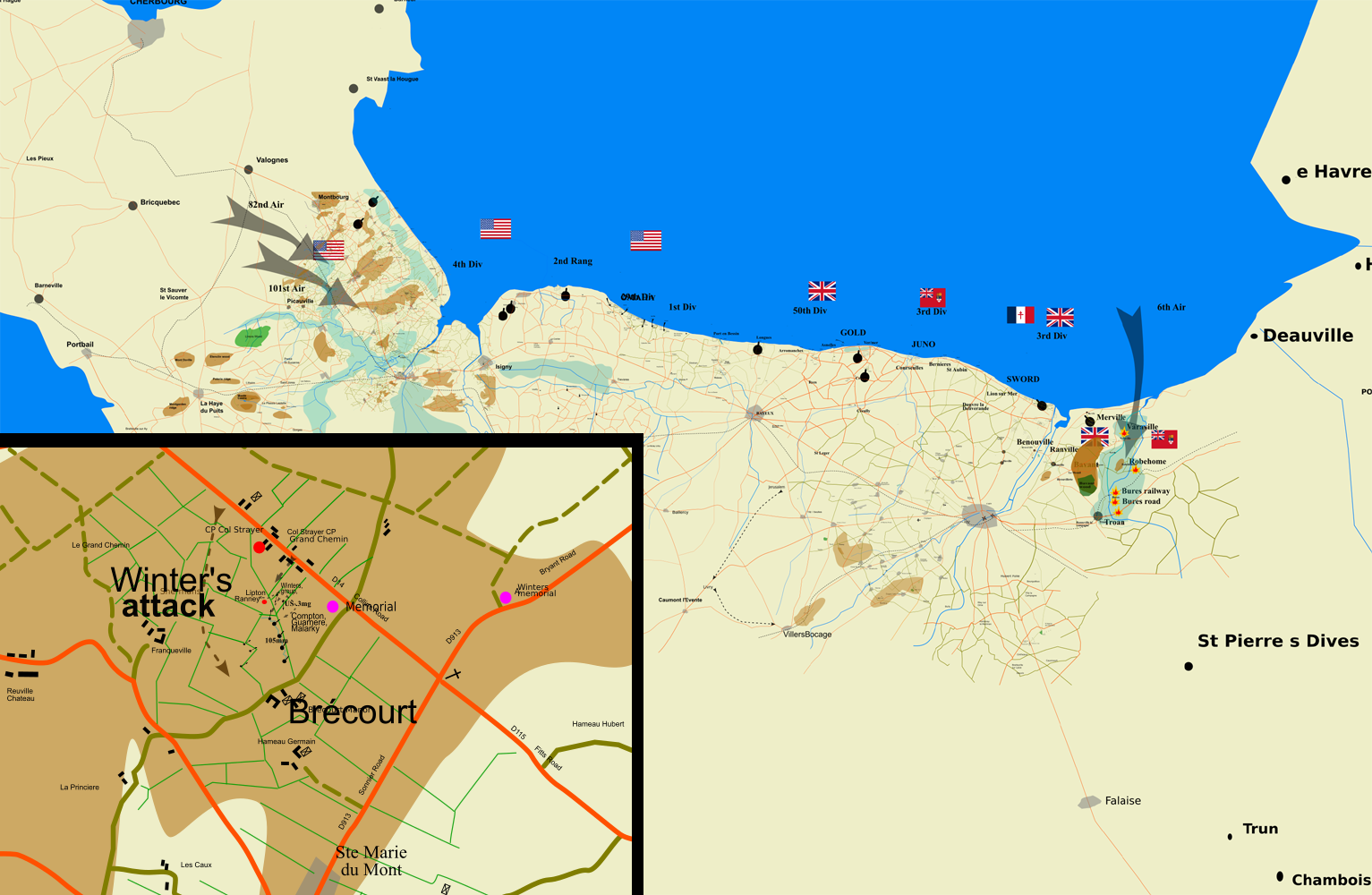 A short walking tour of the beautifull town of Bayeux. The only major town nor to have been damaged during the war. You'll pass by the two water mills. One for flour and the other for tanning. There are remains of the the Roman wall built in the second century.
listen to extracts

Your browser does not support the audio element.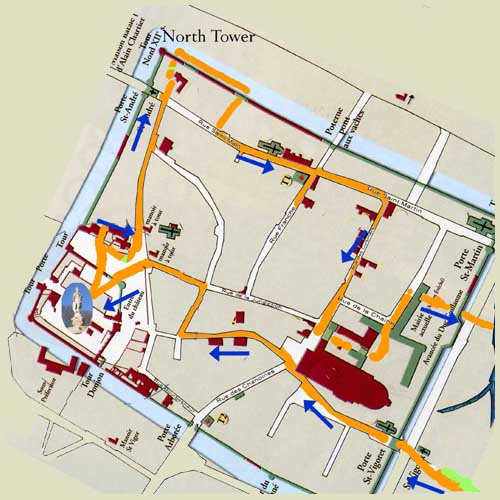 NEW iPhone - iPad App Bayeux Guide 4.9€

_ _ _ _ _ _ _ _ _ _ _ _
Band of Brothers map Poster